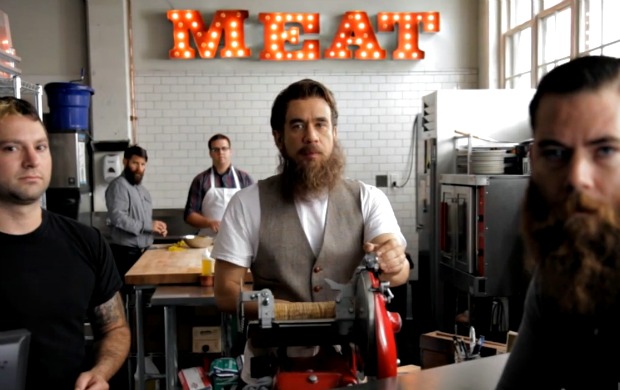 There are certain travel philosophies that I try to follow.  The biggest one is when visiting a place I try to become a temporary local.  This doesn't mean I try not to look like a tourist, but it does mean that I try to experience a place like a local.  I try to follow the old proverb "when in Rome. do as Romans do."
On that note, here are 5 things you can do to experience Portland like a local.  You'll notice that this list is entirely geared towards food.  That's because Portland is a foodie town.  Within the city we do not have a lot of tourist attractions.  Instead we have a character and a way of life that in my opinion revolves around food and food culture.
1.  Learn to like beer
It is no secret that Portland likes it beer.  We have more breweries than any other city in the world.  Not only do new ones open every year, I can only think of one that has gone out of business in the last 7 or 8 years.  Just when you think Portland has reached its brewery capacity another one opens and it does well.  So if you are visiting Portland, learn to like beer.  There is a beer for everyone.
2.  Skip Breakfast, Eat Brunch
This epiphany struck me one day when I went to Pine State Biscuit late morning on a Thursday.  I was on a staycation so I felt like I had an excuse to be out and assumed it would not be crowded.  Boy was I wrong.  Portlandia was not far off the mark when they said Portland is where 30 year olds go to retire.  What do retired people do?  Eat brunch of course.
3.  Eat Trendy
Portland is not without it's chain restaurants, but I swear restaurant openings by well known chefs are treated like a red carpet event.  Well known chefs?  Yep, cooks get famous in this town.  Restaurants come and go in Portland.  Find the next wave and check it out.  Where to find these restaurants?  That leads me to number 4.
4.  Get out of Downtown!
Seriously, locals only go downtown to work and shop.  There is nothing downtown. Everything that is "happening" in Portland exists outside of downtown.  If you want to find the trendy places look east across the river.  If you want to be cutting edge the the central east side neighborhood is getting a lot of attention these days.  North Williams is also booming.
5.  Go Artisanal
Of all things Portland this might be the most parodied, but it's true.  To fully appreciate this aspect of Portland, I thought I would make a list, off the top of my head, all things artisan, not named beer, in Portland.
Charcuterie: Olympic Provisions
Coffee: Stumptown
Chai: Pip's Original
Bagel: Bowery
Salt: The Meadow
Donuts: Blue Star
Butchery: Laurelhurst Market
Bread:  Pearl Bakery
Pasta: Pastaworks
Ice Cream: Salt & Straw
Next time you visit Portland try to incorporate some of these things, if not all, into your visit. I think it will improve how you experience Portland and you'll start to get all the inside jokes on Portlandia!
by